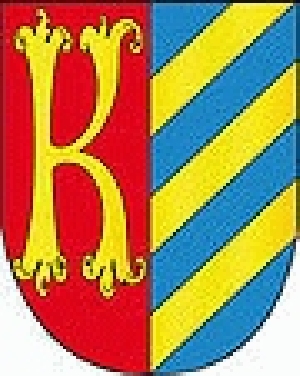 Kamaryn
Photo - Kamaryn
Location - Kamaryn
Kamaryn - urban village located in the Bragin district of the Gomel region on the right bank of the Dnieper River near the Belarusian-Ukrainian border. The distance to Gomel is 160 km, to Minsk - 406 km. P35 highway passes through the city (Kalinkovichi - Bragin - Kamaryn - the border of Ukraine).
reveal all text
History of the development - Kamaryn
The first written mention of Kamaryna dates back to the XIV century. In the Lithuanian metric, the urban village is listed as 1449. From the second half of the XVIIth century, Kamaryn came into the possession of the family of Konetspolsky. In the XVIIth century, the lands of Kamaryna became a battleground for numerous battles between the Ukrainian Cossacks and the troops of the Polish-Lithuanian Commonwealth. As a result, the second partiotion of the Polish-Lithuanian Commonwealth in 1793 Kamaryn became part of the Russian Empire. At the beginning of the XXth century, the inhabitants of Kamaryna were Belarusians, Jews, and settlers from Ukraine. The population was mainly engaged in agriculture.
On January 1, 1919 Kamaryn became part of the BSSR, but on January 16 the settlement was included in the RSFSR. In 1926 Kamaryn returned to BSSR, where he became the center of the district. In the interwar period, a district party committee, a district executive committee, a hotel, a post office, a hospital, a power station, a district industrial center, a radio center, a district union, a raydordel department, a bread factory, police, the editorial board of the Kalgasny Stsyag newspaper functioned in the urban settlement, there was a lughoz supplying hay for the army and raising livestock, a military enlistment office, a sickle and hammer farm, a club.
During the Great Patriotic War from August 28, 1941 until September 23, 1943, Kamaryn was under German occupation. On September 23, 1943 Kamaryn became the first settlement of Belarus, liberated from the German occupation. On November 17, 1959 the settlement received the official status of an urban-type settlement.
reveal all text
Tourism potential - Kamaryn
The memory of the heroic liberation of the territory of Belarus is immortalized in the monument to the soldiers-liberators. The monument is a bas-relief of white color, which depicts soldiers of the Red Army, partisans and underground fighters who took part in the liberation of Belarus. Complements the composition of the pedestal of black granite.
Between 1911 and 1935, a church functioned in Kamaryn. Currently in the former church building there is a fire station. The Church of the Ascension began functioning in Kamaryn since 1995. From 1995 to 2008, the church functioned in a former dwelling house, which was converted into a temporary church. In 2008, a new church building was consecrated.
Not far from Kamaryn is the Bragin district of Polesye State Radiation and Ecological Reserve. As a result of the accident at the Chernobyl nuclear power plant on April 26, 1986, the settlement was not affected, as the radioactive cloud bypassed Kamaryn.
reveal all text