International Theater Art Forum TEART
back to section Event tourism in Belarus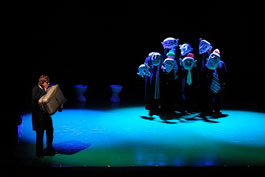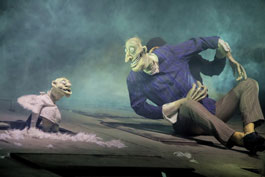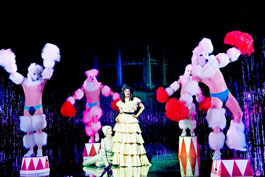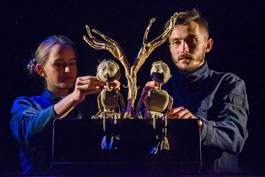 International Forum of Theater Arts«TEART» - these are the best theatrical performances from around the world, the brilliant play of actors and the loudest director's names.«TEART» held in Minsk since 2011. Forum organizers are Center for Visual and Performing Arts «ART Corporation» and OJSC «Belgazprombank» with the support of the Ministry of Culture of the Republic of Belarus, General Partner - Gazprom Transgaz Belarus.
The poster of this festival always surprises with the intensity of the program, among the performances there are always recognized examples of theatrical art, which have already won many international awards and recognition. Producers who bring their works toBelarus, Known all over the world: Jan Klyata, Alvis Hermanis, Thomas Ostermeyer and others. Many countries present their performances, such as Argentina, Hungary, Germany, Poland, France, Russia and others.
The Belarus Open program was shown at the sixth forum. Has opened festival musical production «From the Life of Insects» to the poet's verses - Nikolai Oleinik's objerat, directed by Dmitry Bogoslavsky and Svetlana Ben. On the second day of the festival Mogilev Regional Puppet Theater showed a terrible and joyless performance «At the bottom» by the play of Maxim Gorky, and the regional drama theater - «Kreutzer Sonata» on the story of Leo Tolstoy, staged by the main director of the theater Saulus Varnas. The viewer also saw performances of the Youth Theater, the Brest Theater Puppet Theater, Grodno Regional Puppet Theater. A special event was the premiere of the play «Opium» by director Alexander Marchenko - the first production in Belarus created with the help of crowdfunding.
Traditionally, the festival takes place in late September and early November
Tours to the International Forum of Theater Art «TEART»
The Belarusian tour operator «Automated tourism technologies» offers the organization of tours for festivals, forums, festivals and other events on the territory of Belarus. At the service of our customers:
the development of an individual program of stay in Belarus;
booking bus and train tickets, air tickets;
group and individual transfers;
booking hotels, recreation centers;
tickets for events;
rest in Belarus;
excursion program for Belarus, as well as Belarus + the Baltic States, Belarus + Poland, Belarus + Ukraine;
cultural and entertainment program (visits to concerts, performances, competitions, performances, etc.)