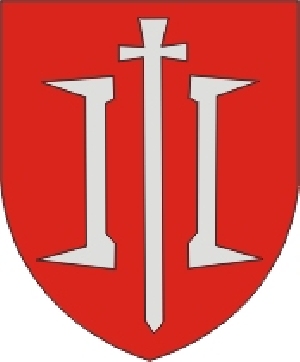 Khotimsk
Location - Khotimsk
Hotimsk is an urban settlement, the administrative center of the Hotimsk district of the Mogilev region, as well as the easternmost regional center of Belarus. Located on the river Besed on the place where the Olshovka and Zhadun rivers flow into it. Khomitsk is located 207 km from Mogilyov, 386 km from Minsk and 10 km from the border with the Russian Federation. Hotimsk is connected by roads to Surazh, Kostyukovichi and Klimovichi.
reveal all text
History of the development - Khotimsk
The first written mention of Hotimsk refers to 1430 as the village of Hochiml, part of the Grand Duchy of Lithuania. As a result of the first division of the Polish-Lithuanian Commonwealth in 1772, Hotimsk became part of the Russian Empire and became the property of Count G. Potemkin. By the end of the XIX century. About 3,000 people lived in Hotimsk, 2 tanneries, brovars, numerous shops, two watermills, a hospital, a public school, and also regularly held two annual fairs.
Since 1924, Hotimsk became part of the BSSR. In February 1935, Hotimsk became the center of the district; in 1938 it was given the status of a town settlement. During the Great Patriotic War, Hotimsk was occupied by the German fascist invaders. Hotimsk was one of the first regional centers of Belarus, which was liberated from the Nazis on September 26, 1943.
Today, there is a flax processing plant in Hotimsk, a vocational technical school for agricultural production, and a hotel.
reveal all text
Tourism potential - Khotimsk
There are several historical architectural monuments preserved in Hotimsk. Among them: a unique wooden church of the late XIX century, Holy Trinity Cathedral of the second half of the XIX century, the construction of which was carried out for 12 years. Also in Hotimsk there is a local history museum, the exposition of which consists of three sections: archeology, nature of the native land, ethnography, telling about the history of the Khotim region.
reveal all text