Excursions with radioguide
Private research-and-production unitary enterprise «Automated tourism technologies» - large dynamically developing Belarusian tour operator, which provides a full range of tourist services in the Republic of Belarus.
In our work we apply only the most advanced Internet and communication tools, we are constantly improving the quality of provided services. Excursion portal of the enterprise Ekskursii.by first in Belarus is pleased to offer you an excursion with radioguide system. Now, in addition to the best tradition of the tours organization, we have added an innovative system that will give you the maximum pleasure from the sightseeing tour and encourage you to explore Belarus again and again!
How often, there is a dilemma for travelers - to stay at interesting exhibits, to make a photo in front of beautiful sights or to listen to the fascinating story of the guide. You always want to have time to do everything!
An excellent solution to this task we have found in the application of the radioguide system during a tour, which consists of personal receivers with headphones for tourists and transmitter with microphone for the guide. Easy-to-use and lightweight device allows you to hear every word of the guide. Now: there is no need to surround guide closely in order not to miss the interesting facts, you can simply examine sights around, and even remove to a distance of 150 meters.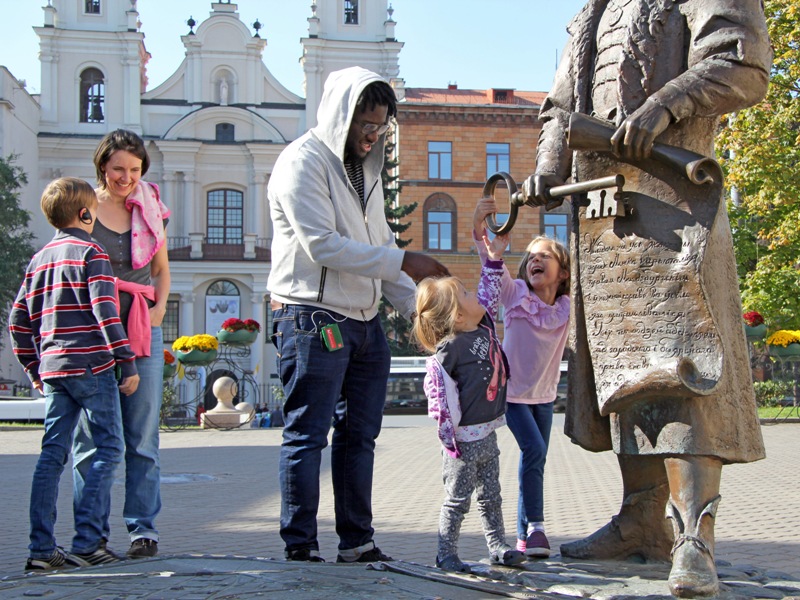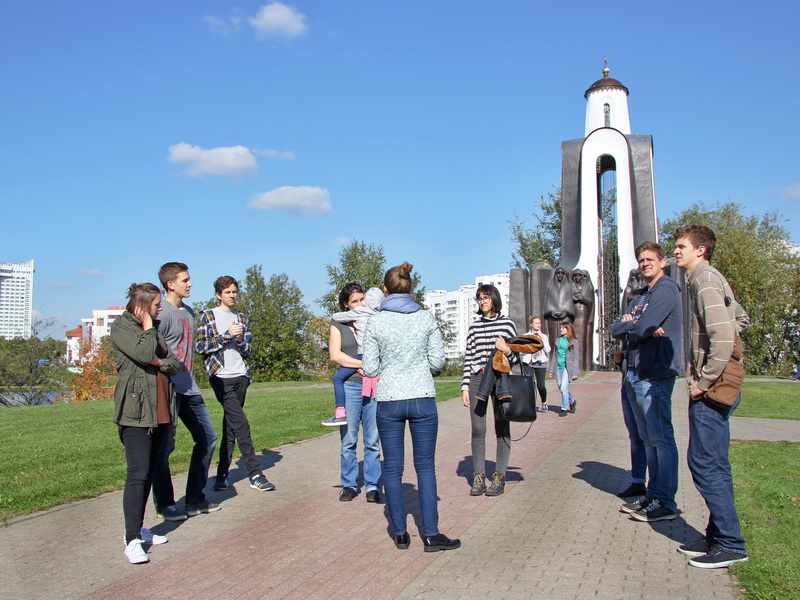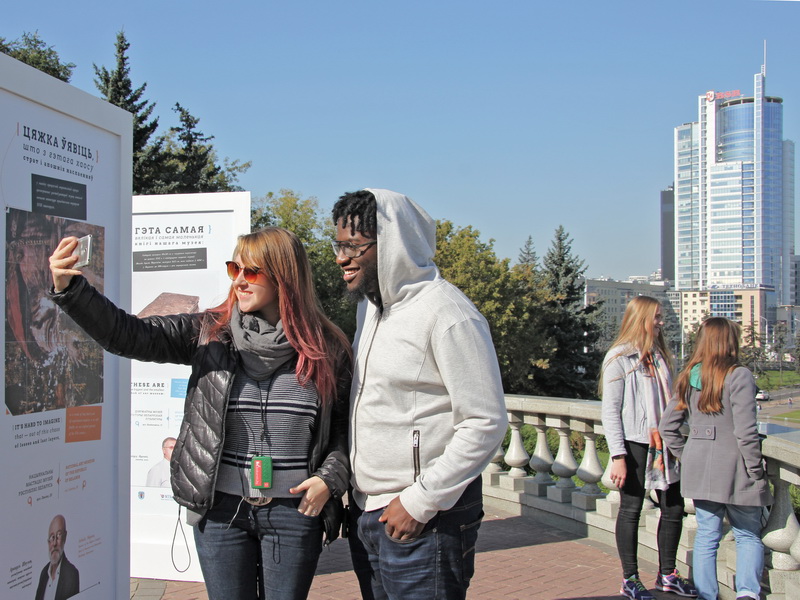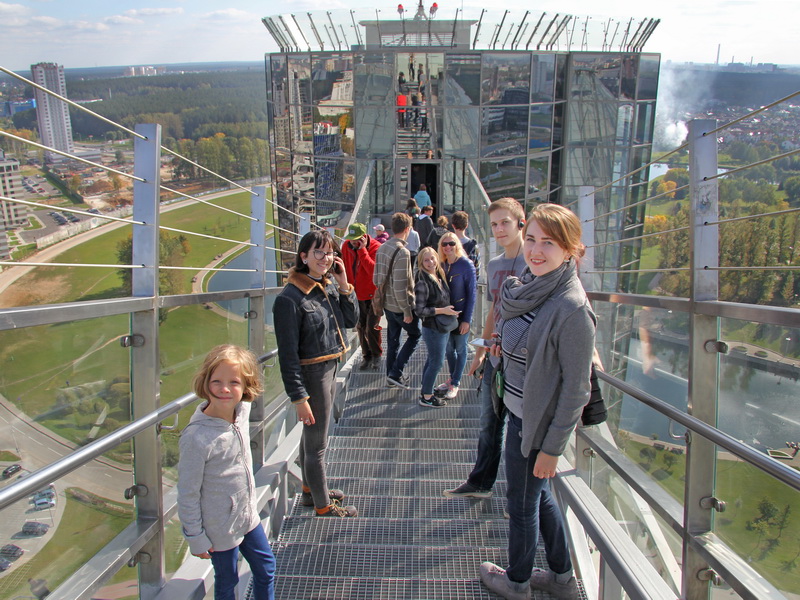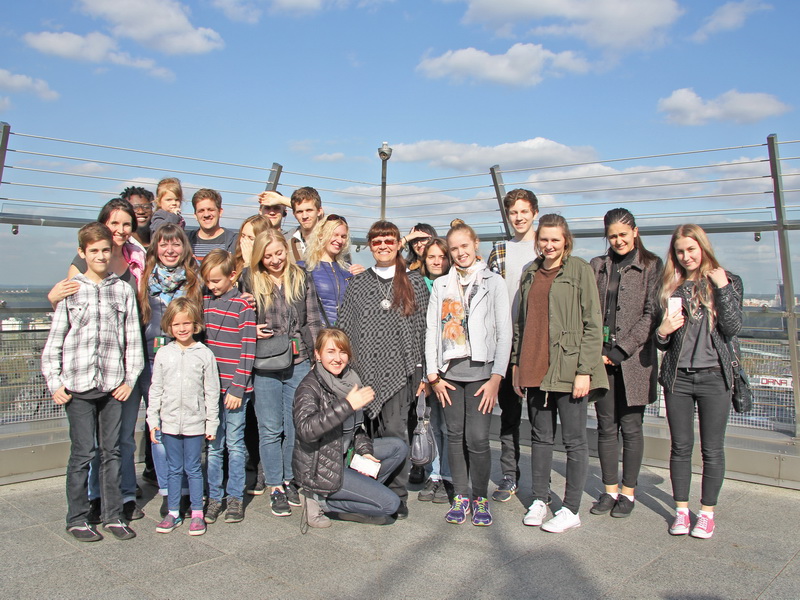 We have modern receivers that allow to organize both small individual excursions, and corporate tour, even for an international group, which requires the support of 2 different languages. Now foreign guests of our country can feel comfortable on the tour for combined groups and enjoy the guide's stories, but not only beautiful views. Using radioguide has a huge advantage for groupe and individual excursions on the most popular routes, where at noisy squares and lively streets tourists can not always have the ability to hear your guide, immerse in the historical past and feel the atmosphere.
Reliable, professional, but easy-to-use radioguide system meets the international standards of safety and comfort and allows you to get the most unforgettable vivid emotions! Travelers who like to take pictures will appreciate all the advantages of radioguide especially. Now you can spend more time searching for a better view, make a variety of unique pictures and not lose the thread of the story at the same time.
You can estimate the advantages of radioguide system on the following toures for groups:
| | Excursion name | Excursion description | Days | |
| --- | --- | --- | --- | --- |
| | Dudutki | Museum complex of ancient national crafts and technologies Dudutki, get acquaintance with traditions, tasting | Tuesday | book |
| | Mir Castle - Nesvizh Palace | UNESCO world heritage - the Mir castle and Park complex in Nesvizh | Thursday | book |
| | Minsk city tour | Sightseeing tour in hero-city Minsk | Friday | book |
To join a tour with radioguide :
make order from the home page of the portal or from the page of selected tour,
call the specialists of excursion sales department +37529 756-66-65 or text messages for Viber, WhatsApp, Telegram, Skype
come to our office.
Are you planning individual or corporate tour? Is it necessary to carry out a tour for your business partners or guests from different countries? Experienced specialists of excursions sales department will carefully pick up and develop the tour taking into account your personal wishes and preferences. Service of radioguide system is also available for you at the preliminary coordination with the specialist of the department for additional fee (4,00 BYN per person).
The advantages of using radioguide system:
good sound quality without hindrance;
good mobility on the route;
convenience and ease to use;
compact equipment;
year-round use in all weather conditions;
opportunity to conduct tours for russian-speaking and foreign guests at the same time.
The schedule regular tours is shown on the Internet portal Ekskursii.by. Here you can join the group tour order individual and corporate tour.
To travel and discover new places with Internet portal Ekskursii.by is always convenient and reliable!