Medovukha
back to article Gastronomic tours in Belarus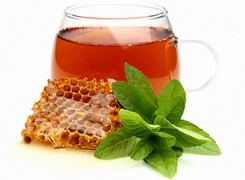 Medovukha (drinking honey) is a traditional Belarusian drink.

In ancient times, medovukha was made on the basis of a sweet product with the help of fermentation. However, ancient recipes and traditions of its preparation were lost approximately in the 15th century. Modern medovukha appeared later, in the 18th century, and gained the greatest popularity by the 20th century, but already has a slightly different formula. Usually drinking honey was consumed before meals. Current medovukha is served to traditional national dishes. Meat is used as a good snack.

The structure of the drink traditionally includes honey, water, hops or yeast. Sometimes, they also add herbs and berries. The strength of medovukha can reach up to 40 degrees.

You can taste the dishes of the national Belarusian cuisine during one of the excursions organized by «Automated tourism technologies» travel company, joining a group excursion or ordering an individual excursion for your family, friends, colleagues.